Hi,
here is the composition page we all know and love: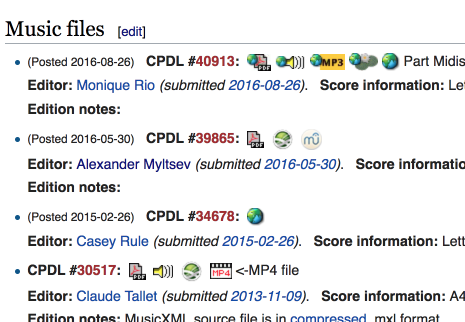 I suppose that most users will open it to download a printable score, but the page does not make it too easy. You have to understand that you need to click the PDF icon, hunt for it amid a host of other icons (half of them zoom icons or globes) and repeat this process for every edition you want to view. Lots of noisy links around do not help (no, I don't want to see other editions uploaded on 2016-08-26, thank you very much).
We can fix all that (and more) if we show a preview of the edition right here on the page: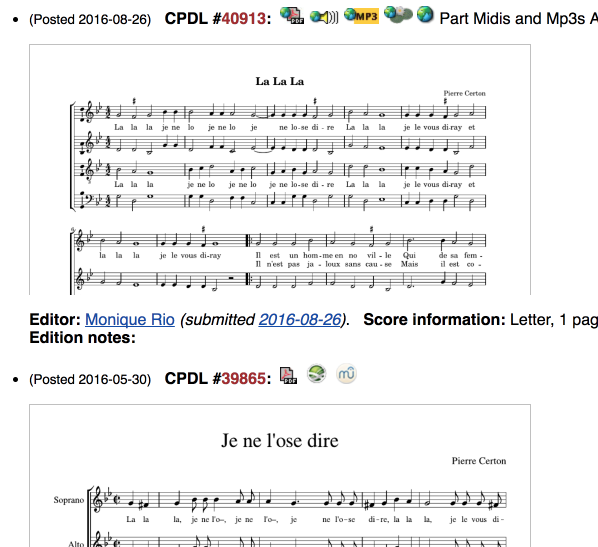 Now it is immediately apparent where to click for the PDF. In addition, you see the staff layout, the key, font/language of the lyrics etc. so you can choose the desired score without clicking through to every edition.
In order to achieve that, we need to store a 100 KB preview image for every edition and add a simple template to every edition.
I can make a bot that will crawl CPDL, generate and upload preview images and insert such templates. What do you think?